People Profile Jamaica Executives
---
Answerd Ramcharan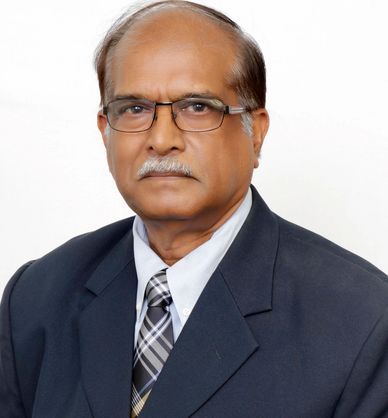 Executive Director
Answerd..A people person-straddling and combining work, community involvement, social work, Politics and culture.
From a meteorological technician to Insurance salesman-Manager at Mutual life to sales manager at Mayberry Investments to recruiter at NCB Insurance maintaining the link in the Insurance business for over 44 Years...now representing 2 major health companies.
In Politics won 2 terms at the local government level and served as councillor, chairing the Commercial and Properties committees at the KSAC over 8 years increasing the revenues for the City significantly.
In insurance apart from successful career in sales moved to management recruiting and training of some of the most successful in the business.
In culture, President of the Indo-Jamaican cultural society and member of the National council for culture in Jamaica-maintaining the Indian culture in Jamaica including the restoration of the Hindu temple at Hagley Park Road and the hosting of the popular Landing Day and Roti Festival.
At the community level, President of the Chancery Hall Citizens' Association.
A Mannings past student, Answerd is married with 2 successful 'boys' now living in Canada.
Watching People grow and succeed even as I'm enjoying Retirement,
People profile awards is the crowning of my desire to see ordinary people who succeed being recognized.
Carol Newman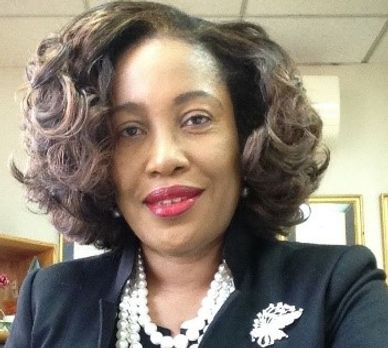 Executive Secretary
Carol Newman is a management professional whose career spans over 25 years in general administration, organizational development, management and leadership. Prior to her career in management, she worked as a para-legal for more than a decade. Over the last 19 years she has honed her skills and developed expertise as a practitioner in the creative industry, in the area of intellectual property (IP) management and from 2009, in international relations as the regional development representative in the Caribbean for an international industry organisation.
Since 2015, Carol has been tutoring advanced courses in copyright management for a global center of excellence for IP training and education. She is also a frequent presenter/knowledge resource at national, regional and international seminars, workshops and conferences. An articulate and superior communicator, Carol is a proficient events' organizer as well.
A proud graduate of The Manning's School, Carol has served her alma mater in various positions for the last 35 years on the Executive of The Manning's School Past Students' Association and is the current President of the Kingston Chapter. Additionally, she serves on various public and private not-for-profit Boards and Board Committees.
Carol is currently pursuing her MBA, having studied management at the University College of the Commonwealth Caribbean (formerly Institute of Management Sciences/University College of the Caribbean). She has received extensive training in IP management from the World Intellectual Property Organisation (WIPO) Academy, the United Nation's institution for specialized IP education and training. The proud mother of twin daughters, Carol's interests include travelling, all things books, and the arts.
Dr. Peter Ruddock
Finance Director
Dr. Peter Ruddock

is the manager of Renewable Energy at the Petroleum Corporation of Jamaica (PCJ), the government agency responsible for energy security in Jamaica. This involves finding indigenous sources of energy to cushion Jamaica from the effect of volatile prices of imported oil.
Nola Phillpotts-Brown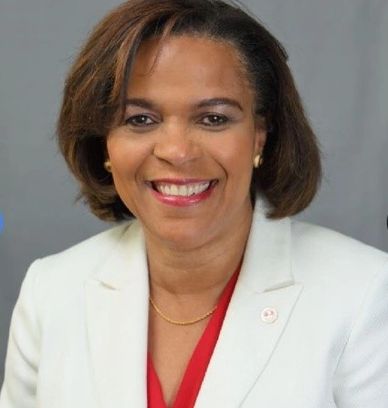 Marketing Director
A creative go-getter with excellent communication and interpersonal skills and the ability to think and plan strategically in marketing a brand.
Wilford Phillips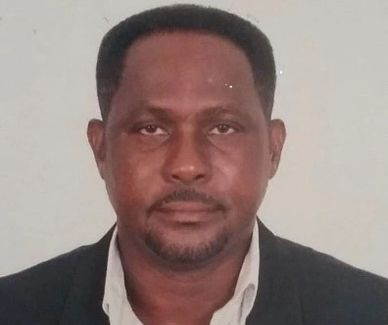 Fundraising Executive
Wilford Phillips is an entrepreneur and the Managing Director of Rays International Enterprise Ltd. His business is predominantly in manufacturing and supplying effective and affordable solutions for securing both residential and commercial real estate. His primary responsibilities include locking in contracts as well as leading a team of skillful professionals while managing projects to ensure that they are completed in a timely manner. He is a former banker of 14 years with experience at Royal Bank of Canada and Mutual Security Bank, as well as a former Sales Executive of the Mutual Life Assurance Society. He is a Kiwanis distinguished president who is passionate about working in marginalized inner-city communities to educate and motivate youth, while also providing most needed medical and psychological aid to the disenfranchised citizens.
Wilford is a past student of Calabar High School and The University of Technology. He is a member of the SBAJ a lover of Music and Lively Fellowship as well as a devoted Christian.
Rainford Wint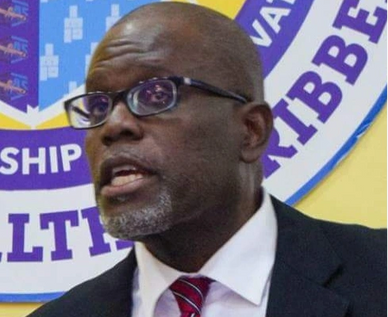 Marketing Director
Currently the Sales Manager for the Gleaner Company (Media) Limited, a part of the RJR Gleaner Communication Company Limited.
He's also a director on two boards, Shauvot International, a grower and manufacturer of Teas and Castor Oil among others, and The Village Foundation that operates The Village Academy in Moneague, St. Ann. The Village Academy is a Heart NTA approved Agriculture College. His other passion is the Camperdown Alumni.